Quality Accommodation in Devon – Bed and Breakfast, B&B, Self Catering and Camping – Devon, UK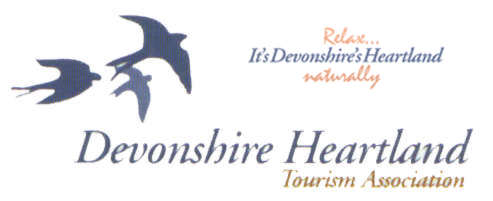 Looking for holiday accommodation in Devon? Self-catering cottage? Bed & Breakfast? Farmhouse B+B? or a country pub with real ales and delicious home cooked food? Welcome to the Devonshire Heartland Tourism Association's home on the Internet. We are a private association of Devon Businesses and Individuals involved in the provision and promotion of Tourism services in Devon, UK. Holiday accommodation in Devon both self-catering and B&B in the beautiful Southwest of England. Within these pages you will find links to:-
Bed & Breakfast accommodation, Holiday Hotels, Guesthouse Accommodation, Farmhouse serviced and Self Catering Holiday Accommodation in Devon as well as Camping sites and Caravan sites in Devon. Also helpful advice and information on Days out, Attractions in the Westcountry, Country Pubs with Real Ales, Restaurants, Theme parks, and things to do to assist you in planning your Family Holidays, Weekend or Short Break in glorious Devon in South West England.
There's only one way to describe Devonshire's Heartland: The focal point of a whole new Devon holiday experience!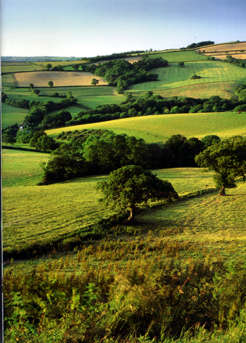 Whatever time of year you visit this lovely part of Devon, you'll find that each season has its own unique attractions: Spring flowers could have no more beautiful setting than these wooded hills and valleys, and even in the height of the Summer Holidays, visitors to the ever-peaceful Devonshire Heartland can always avoid the crowds and queues of the Seaside resorts and beaches.
Autumn days are often still warm, with a touch of morning mist over the Devon valleys, while a Winter break, warmed by log fires and Devon hospitality will restore the most flagging spirits – particularly those who seek to escape from the roar and rush of city life. Exmoor, Dartmoor and the North Devon and South Devon coasts are all within easy reach.
Devon Holidays something for everyone.